If you're reading this excellently-written blog, then you probably have a man in your life with a passion for snowboarding.
You likely therefore share the pain of many partners, friends or acquaintances… What the heck do you buy for a snowboarder?
They've talked at you (for hours) about the merits of certain brands… but there's a teeny tiny chance that you weren't really listening.
Luckily, I'm one of these pesky snowboarders and have some great ideas for you.
Here are some of the best snowboarding gifts for him.
This article contains affiliate links. If you purchase through the link I may receive a small commission at no cost to yourself. This helps keep the site going – thank-you!
If your snowboarder has to travel to their slope of choice, they'll be dealing with taking all of their gear along for the ride. To make their lives a little easier, and their journey a little smoother, get them a wheeled snowboard bag.
This will make transporting their most precious and awkward item less of a hassle.
This can be a little pricey, but it's certainly one of the best snowboarding gifts you can get him.
Voted #1
Burton Wheelie Gig Snowboard Bag
Best bang for your buck board bag
Suits most people's needs perfectly
Amazing padding and protection
Choice of colors/designs
Tip: To choose size, go at least 1cm over their board length. 166cm will fit pretty much everyones.
Snowboarding gear is expensive. You don't want to be looking at buying boards, boots or bindings as a gift. I've therefore put together some budget-friendly snowboarding gifts that they'll still be sure to love.
HotHands Hand Warmers
Keep their hands (and feet) toasty on the slopes!
A thoughtful, cost-effective gift.
Made in the USA
These nifty packs can be a life saver whilst sitting on an icy chair lift. Shake to activate and then enjoy 15+ minutes of much-needed warmth.
These are definitely one of the best snowboarding gifts for him if you're otherwise out of inspiration.
Great For Christmas
Burton Mid-weight Snowboard Socks
A true snowboarding essential
Never underestimate the value of good, specialized seamless socks!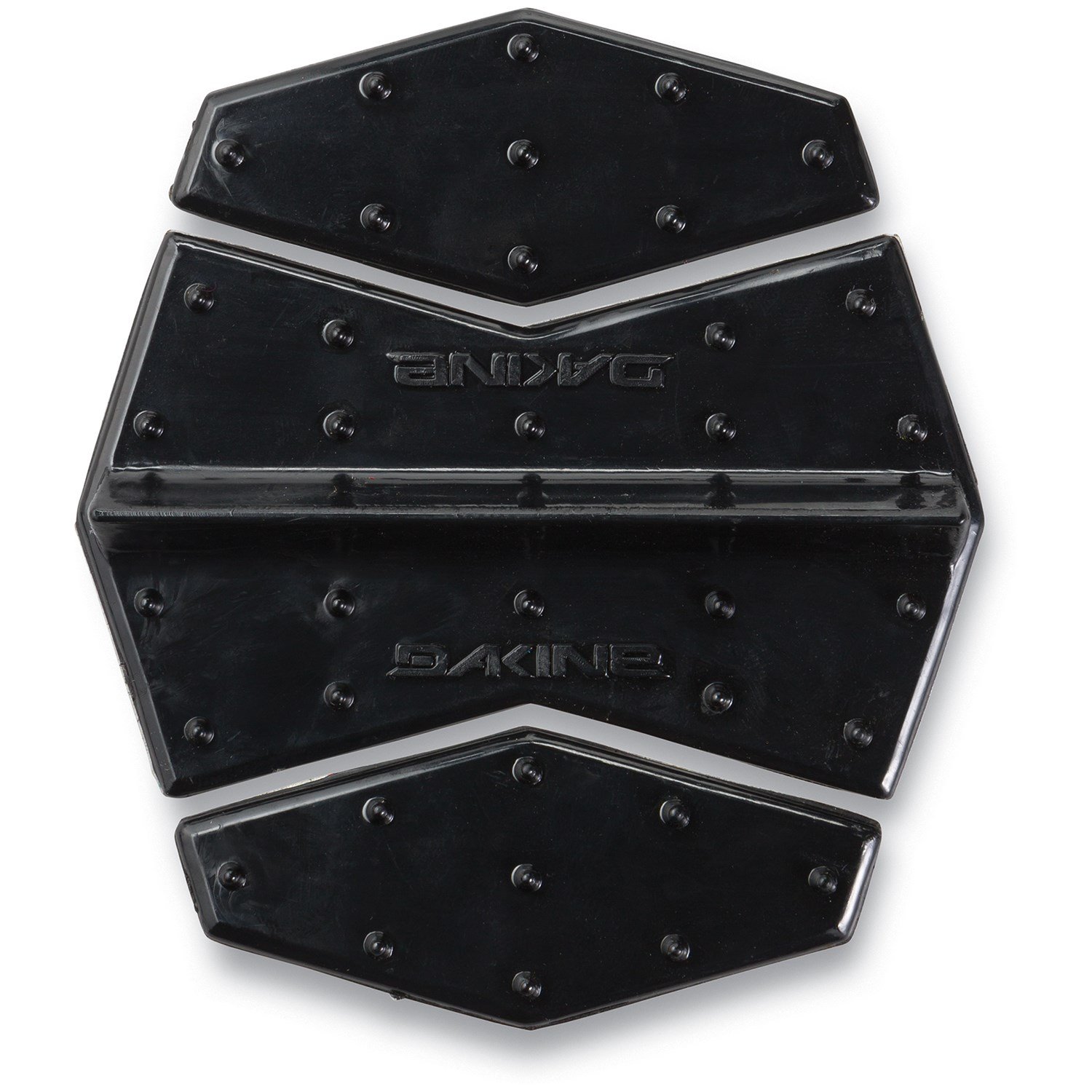 Dakine Modular Mat Stomp Pad
3 Modular Stomp Pad Sections
A central ice/snow scraper to clear boots
Unparalleled traction - great job Dakine!
A brilliant budget-beating gift.
Tip: Stomp pads are used to secure their back foot to the board when getting on/off lifts. They will need one pack per snowboard.
4. Mountain Sun Screen and Lip Salve.
Essential!
Piz Buin Mountain Suncream SPF50 and Lipstick SPF30
Every snowboarder should have one!
Makes a great little gift.
Avoid cracked lips and bloody smiles
I remember a trip to french Alps in which I forgot the above. I had to ban my family from making me laugh because it caused blood to poor from my cracked lips. I looked like the joker!
I won't be making that mistake again…
For The Snowboarding Beginner
Whether they care to admit it or not… beginners spend as much time falling over as they do riding. We've all been there. Wrist guards are therefore essential in the early days. It may not be the "coolest" gift, but it's a hell of a lot cooler than a broken wrist!
Premium Option!
Flexmeter Double Sided Wrist Guards
The ultimate wrist protection

Designed by orthopedic surgeons

Flexes naturally with the wrist
✖️ The pricier option
Runner Up
Sulaite Impact Wrist Guards For Snowboarding
Excellent reviews

Much cheaper than flexmeter

Low profile - fits under gloves
✖️ Less comfortable
✖️ Not as protective
My Experience
I'm a huge fan of wrist guards, especially for beginners.
The flexmeter is the best on the market. I wear mine nearly every day. They're more comfortable and flex gradually with the wrist. The concern with shorter, metal wrist guards is that they avoid wrist breaks lower down but can cause breaks higher up the arm. Flexmeter avoids this.
They're also scientifically tested and found to reduce injury by 67%.
If however, the budget is tight, or your snowboarder is relatively new to snowboarding, the Sulaite wrist guards are the best budget guards I've tested. More comfortable than most whilst still offering proven protection.
For The Aspiring Videographer
For many snowboarders, it's all about capturing their own best turns and their buddies worst falls. Ok, it's mainly the falls.
The best way for them to do this is by using an action cam.
The Ultimate Action Cam!
GoPro HERO10 Black
Best in class for stabilisation

Optimal clarity, even in snow

Incredibly durable

Wide range of add-ons
✖️ Expensive compared to others
Incredible Considering The Price!
AKASO EK7000 4K30FPS Action Camera
Does an excellent job for the price

Attachments included

Saves $100's compared to the gopro!
✖️ Can't quite compete on quality
My Experience
I have personally worked extensively with both cameras over the years.
Of course the GoPro is the superior camera. However the AKASO definitely pulls it's weight considering it can cost 80% less than the GoPro!
For the beginner or amateur, you might want to try the AKASO and graduate to the GoPro over time. The AKASO is also a much more affordable gift for most people.
If however your snowboarder is a veritable pro, it might be worth stumping up the cash for the GoPro. This is probably the best snowboarding gift for him this year (budget-permitting).
For The Older Snowboarder
One unfortunate fact of age is that the body doesn't bounce back like it used to. These days I can wake up in a world of pain after the smallest snowboard crash!
If your snowboarder is in the same boat, Padded shorts or back protection pads will be exactly what they're after. It will help them to get more time on the slopes… and less time recovering on the couch.
Save Their Ass!
DMoose Protective 3D Padded Shorts for Snowboarding
An essential piece of kit
Have saved my butt many times!
Have Their Back!
BenKen Professional Anti-Collision Sports Shirt
Perfect combination of comfort and protection
Nice to have on icy days in the park
Way more flexible than other brands
For The Snowboarding Bookworm
This is one of the most cost-effective snowboarding gifts for him.
If they like reading or amazing snowboarding visuals, these books will keep him occupied when he's not on the slopes.
I recommended my top 5 snowboard books in another article. But the best one to buy as a gift has got to be Snowboard Wisdom by Nick Appl.
Those venturing into the wilderness should always do so with the right education and the right gear. A transceiver/beacon is used to find a buried snowboarder in the worst case scenario – avalanche. Using a beacon (alongside a shovel and probe) gives the rider the best chance of being dug out by his buddies.
Editors Choice
BCA Tracker 3 Avalanche Beacon
Best bang for your buck avalanche transceiver!
Extremely user friendly and intuitive.
Light, durable and pocket sized.
Extremely well reviewed.
For The Smelly Snowboarder
This one is as much a gift for yourself (and your nose) as it is for them. These are my top three tried and tested smelly snowboard boot solutions. You're welcome!
My Recommendation
Combat Cleaner Shoe Deodorizer Spray
Extremely powerful shoe spray.
More natural fragrance.
Even worked for my brother and his feet are nasty!
Boot Bananas Original Shoe Deodorizer
Novel idea that really works.
Leave in your boots overnight.
Glovestix StankStix Shoe Deodorizer
As seen on Shark Tank!
Fits nicely into snowboard boots.
This might sound strange… but all the wetness and snow makes a snowboard base very dry.
Snowboarders therefore have to wax their snowboard to keep it healthy and gliding smoothly. (I discuss this in detail here). Basically, wax is either melted onto the board with a special waxing iron or rubbed on directly.
Beginners will manage with rub on wax initially but may want to acquire a full waxing kit over time. For those who already have a waxing iron, a wax block makes a great gift.
The Best Rub On Snowboard Wax: ZUMWax
The Best Complete Wax Kit: Winterial Complete Kit
The Best Wax Blocks: Super HotSauce
For The Cold-Blooded Boarders
Long days on the mountain come at a price… freezing cold toes! One of the best snowboard gifts for him is some cozy ass slippers for when he finally gets home.
I love mine!
#1 Slippers
The North Face Men's Thermoball Traction Mule Slipper
Best slippers available!
Provide comfort when off the slopes
High quality craftsmanship
Recycled insulation and outsole
If the man you're buying for is experienced, it's highly likely that they'll have most of the gear they want and need. This will probably leave you feeling like you don't have many gifting options. This is where you're wrong my friend.
One expense a seasoned snowboarder can never escape is a ski resort pass or lift pass. Buying this for the snowboarder in your life can free up some of their hard-earned cash.
There you have it. Your definitive guide on the best snowboarding gifts for him.
If you're still at a loss… I'll be releasing a list of super unique snowboarding gifts in the next few weeks. Update: Here are the most unique gifts for snowboarders.
Good luck!