Do you have a snowboarder in your life? Are you scratching your head and scrolling through useless websites (not including this one!) looking for the right gift?
Your search is over… You've found the holy grail!
Welcome to the official list of unique gifts for snowboarders!
Each item has been very carefully studied and researched. I've tried to offer some suggestions for even the most difficult snowboarder in your life.
Take a look!
This article contains affiliate links. If you do make a purchase I might receive a small commission at no cost to yourself. This helps to keep the site going – thank-you!
1. Board Ape Impact Shorts
Every snowboarder should own some crash shorts. These protect their butt and legs from all but the hardest of falls.
What's so unique about this pair? Not only are they one of the highest rated impact shorts on the market, the eye-catching Board Ape design is a true standout.
At the time of writing this, the Board Ape version are on pre-order… but due back in very soon. Definitely worth the wait!
2. The Hydrastash Snowboard Jacket
If you're looking for a super impressive gift, this jacket from 686 is very unique. The jacket has a hidden water stash and a mouth piece in the neck to allow easy access. It's also a super dope jacket – 686 are known for making premium gear.
The Gore-Tex Hydrastash Jacket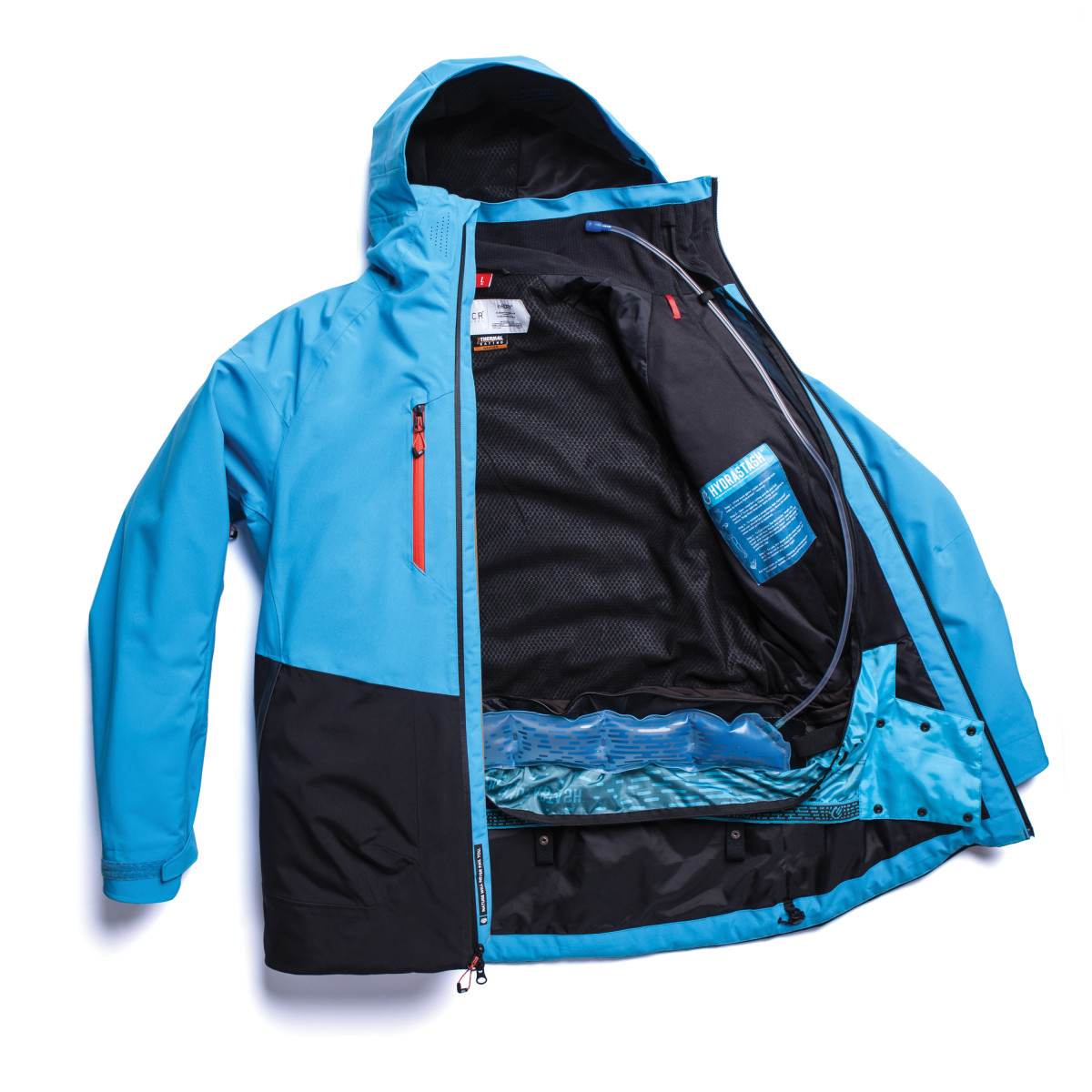 My new jacket of choice
Built-in water system
Gore-Tex technology
This is a super-premium jacket, solving the water carrying issue once and for all. Unfortunately the premium build comes with a premium price. But it's a worthy investment for those who'll make good use of it. There's also a cheaper non-goretex model available on Evo and The House.
3. Snowboard Binding Beer Holder
This one is a great value gift for your snowboarder! Yes it's a bit of fun, but it's also an effective way to get the party started early. It's insulated, well-designed, compatible with most snowboard bindings and extremely unique!
4. A Snowboard Website or Blog!
A super unique gift idea for snowboarders is a website hosting subscription. This allows your snowboarder to own, design and manage their very own website. There they can upload videos, photo's and other snowboard content.
It's actually surprisingly cheap and might even inspire them to start their own online venture or business. If they need some help getting started, point them in the direction of this article – how to start your own snowboard blog or website.
The phones of today are smart but very temperamental. They don't cope well in the cold mountain air. Your snowboarder wasn't lying when they said they couldn't text you back!
A thermal phone case or pouch will protect any device from these temperatures and keep them in good working order.
This is a pretty budget-friendly option. See our price search tool below to find the best price available!
Best Thermal Case
PHOOZY Apollo II Thermal Phone Case
Keeps your phone alive.
Best rated on amazon.
Even worked in Alaska!
6. The Snowboard Boot Banana.
At the risk of offending them a little… consider gifting them a solution for the awkward issue of smelly snowboard boots.
The most unique offering is Boot Bananas. They work super well and make for a standout gift. They also come in at a great price point! If you want something a little less comedic, the Stankstix are also super effective.
Boot Bananas Original Shoe Deodorizer
Novel idea that really works!
Leave in your boots overnight.
Lasts for ages...
Glovestix StankStix Shoe Deodorizer
A great alternative to the boot banana.
As seen on Shark Tank!
Fits nicely into snowboard boots.
Most snowboards have some pretty awesome designs. With wall mounts, the special someone in your life can display their favourite boards – old or new – anywhere in their home.
The Burton Collector series is one of the most stylish snowboard wall mounts available. However, if your budget can stretch to it, the SV20 on Etsy is a true work of art. Check them out!
Editor's Choice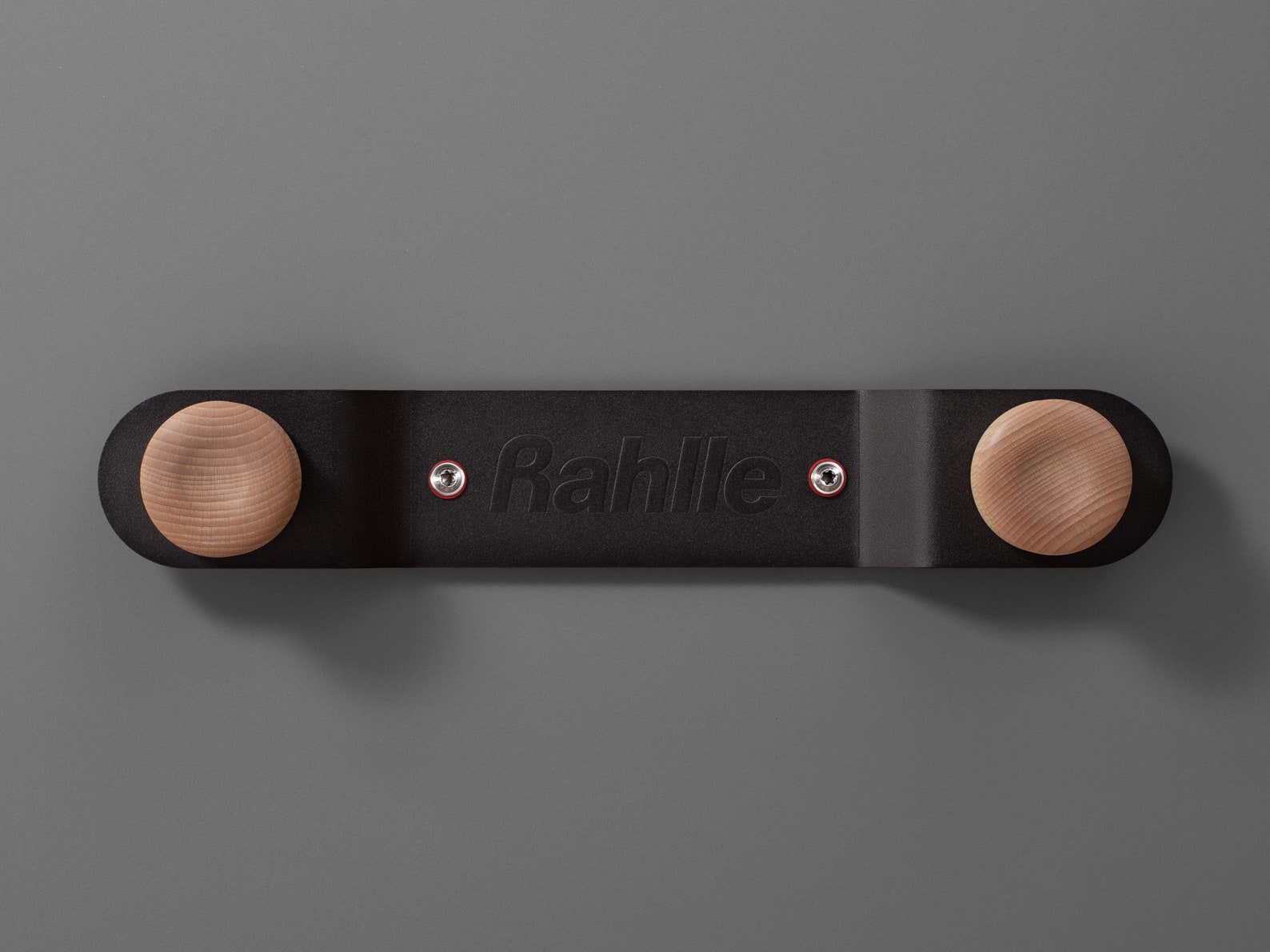 The ultra-premium option.
Looks incredible and functions well.
If you have the budget, go for this one!
8. Custom Metal Wall Art.
One of the most unique gifts for snowboarders is this personalized wall art. I ordered one myself and it looks incredible in my kit room. The seller also comes very highly rated. Worth a look.
9. Snowboarding Illusion Bedside Light
This one is a great budget option and is also suitable for kids. Great for last minute gifts as it's available with prime delivery! Probably less appropriate for the older snowboarders in your life but perfect for everyone else.
Before you shrug this off as a novelty item… consider that that this is one of the warmest face-masks I've ever worn. A great price point and a fun product for the holiday season. Pretty unique too right?
11. JBL Clip 4 Bluetooth Speaker
Ok, maybe this isn't entirely unique. You've probably already seen (or heard) a few of these bombing around the slopes. However, it's a super cool gift and one that has been designed extremely well for snow sports. Clip it onto a belt loop or bag strap and you're good to go!
If none of the above gift ideas are quite what you're looking for, why not spend your money on a ski pass. Every snowboarder needs (or wants) more time on the slopes. Why is this unique? I bet no-one else bought them ski tickets this year!
Use GetSkiTickets to compare providers and find the cheapest prices.
13. Rechargable Hand Warmers
This is one of my favorite pieces of kit. The particularly unique aspect of the product below is that it also doubles up as a power bank. Your snowboarder can charge their phone and warm their hands at the same time!
Quick hand warmer & Power bank 2-in-1.
Charge your phone and warm you hands!
Cheaper (and greener) than disposables.
14. Snowboarding Gift Cards
Another valuable use of your hard-earned cash is a snowboarding gift card. Your snowboarder can then select a unique item of their choosing.
All of the below options would be well suited to every snowboarder I know – all of whom would be immensely grateful for the chance to acquire more gear!
15. Snowboarding Leather Toiletry Bag
A classic Christmas or birthday gift… with a snowboarding twist. This is a very nice option if you're still stuck despite my best efforts.
There you have it, the most unique gifts for snowboarders.
Hopefully you've found it helpful and I've managed to solve your conundrum. To put your mind at ease, I'm pretty confident that several of these options would be suitable for nearly every snowboarder out there – the crash pants, gift cards and wall mounts for example.
If you still need further inspiration, check out my article on the best snowboarding gifts for him.