Navigating the various snowboard profiles is not easy.
With new hybrid designs every year, it's hard to keep up!
So today I thought I'd explain flat snowboard profiles. More specifically, whether you should pick one up this season…
The Short Answer
Flat (zero camber) snowboards have a mostly flat profile, with no camber sections. These boards aim to provide a balanced ride, perfect for beginners and park riders. Most of the best flat snowboards now use a versatile flat to rocker hybrid profile.
What Are Flat Snowboard Profiles?
Before defining flat (zero camber) snowboards, here's a super quick recap on snowboard profiles. 
The most common snowboard profiles are:
Camber: arching upwards away from the snow. Great for carving and pop, but can be unforgiving (catches edges).
Rocker: the opposite, curving towards the snow. More forgiving and great for butters, but edge hold and pop can suffer.
Hybrid: the perfect combo of the above. Comes in many forms – Burton's Flying V is pictured.
Which brings us to flat snowboard profiles (also known as flat camber or zero camber snowboards). 
As you've probably guessed, flat profiles feature a flat section between the bindings. They therefore have much more surface area in contact with the snow. 
Flat (zero camber) snowboards therefore have the following traits:
Stability and predictability: The flat profile provides a solid landing platform. This helps with freestyle riding and edge control.
Balanced Performance: Lack of camber or rocker allows more even weight distribution along the entire length. 
Versatility: A good balance between stability and maneuverability.
Solid Edge-to-Edge Transitions: The flat base allows smooth and seamless transitions.
Let's take a closer look at the pros and cons of flat snowboard profiles.
Flat Snowboards: The Pros and Cons
Pros
Pop: most of the board is in contact with the snow, ready to load up and pop!
Stability: Flat snowboard profiles provide a solid riding platform.
Predictability: Consistent edge hold and control.
Smooth Transitions: Seamless edge to edge transitions.
Medium Flex: Zero camber (flat) profiles often come in a medium flex. This allows for both pop and responsiveness.
Cons
Less Playful: Flat boards can be a little lifeless compared to rocker or camber profiles.
Catchiness: Can be a little more catchy than rocker or hybrid boards.
Reduced edge hold: Particularly on hardback or ice!
Limited Powder Performance: Won't float like a rockered board (though some flat set-back powder boards like the Burton Fish are awesome!)
Flat To Rocker Snowboards
The best way to address the downsides of flat snowboards is to tweak the design. By adding rocker sections to the contact points, the board becomes more playful. It will also perform better in powder and be much more forgiving (less catchy).
Hybrid Flat Snowboard Profiles
By adding camber sections at the contact points, the profile becomes more stable, with increased edge hold and extra pop.
This is quite a rare combo, but all of the hybrid flat profiles I've tested have been great fun. 
The 3 Best Flat (Zero Camber) Snowboards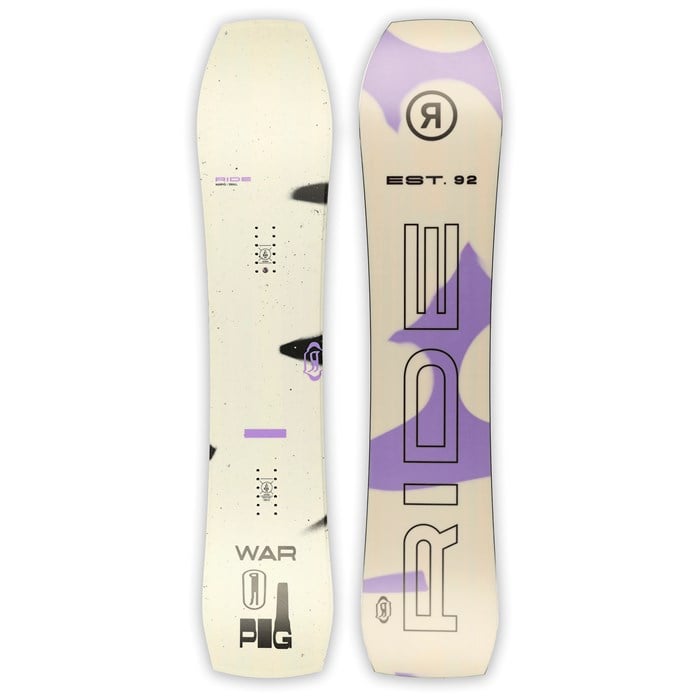 Profile: Directional Zero Camber. Completely flat between the feet, with a slightly rockered nose and tail.
An unbelievably good board!

A multi-award winner

A true all-mountain slayer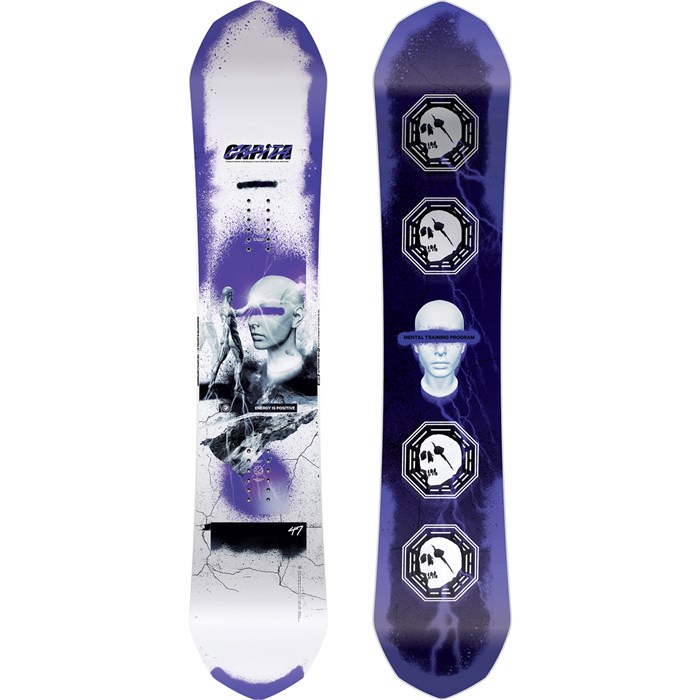 Profile: Park V2 - Zero camber underfoot with a rockered "Flat Kick" nose and tail. Also comes in a camber version, but this one is more fun!
An incredible freestyle board!

The new flat profile provides a fun, skate-like feel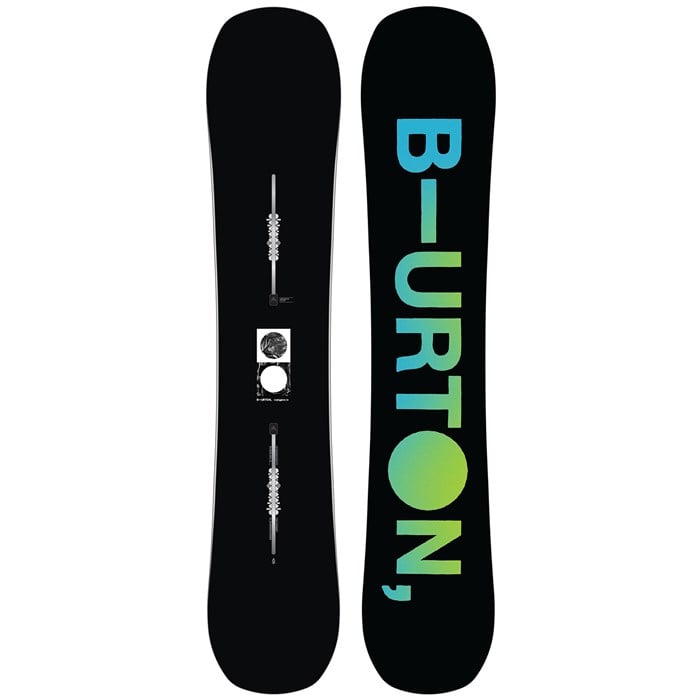 Profile: Flat Top™ - Flat between the feet for stability and continuous edge control. Early rise outside the feet for a catch-free feel.
An incredible all-rounder

Great for all abilities, whilst being super beginner friendly
We may make a commission if you make a purchase, at no additional cost to you.
You may have noticed that all of the above options feature a Flat to Rocker profile. These have become much more successful than pure zero camber boards (which are far less versatile). 
Should You Buy A Flat Snowboard?
A tricky question my friend.
For most riders, I normally advise a good hybrid camber profile. However, the three zero-camber snowboards above are all incredibly well-rated*. I've personally tested each of them and had a lot of fun!
If you are also considering a hybrid design, my list of top all-mountain snowboards is a good place to start.  
If you're looking at a flat snowboard outside of the above list, there are still some good options. However I'd normally avoid complete flat profiles – hybrids are much more versatile. Drop me a comment below if you have any questions.
There you have it, a complete rundown of the flat snowboard. 
What do you think?
Are zero camber snowboards worth trying?
I certainly think so. 
Happy riding!